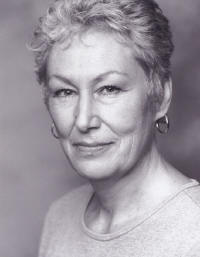 Richenda Carey (b. 1948) is an actress who performed the voice of the Queen on episode 202 of The Muppet Show, singing "What Do the Simple Folk Do?" with Zero Mostel. She was the first of three female performers to "audition" for The Muppet Show within an episode, followed by Abby Hadfield and Louise Gold, who eventually won the role.
Carey remained active as an on-camera performer and voice actress, however, appearing in such television series as Upstairs Downstairs, Jeeves and Wooster, and Only Fools and Horses; and with film roles in such varied fare as Mrs. Dalloway, Lara Croft: Tomb Raider, and Crush (starring Andie MacDowell).
External links
Ad blocker interference detected!
Wikia is a free-to-use site that makes money from advertising. We have a modified experience for viewers using ad blockers

Wikia is not accessible if you've made further modifications. Remove the custom ad blocker rule(s) and the page will load as expected.