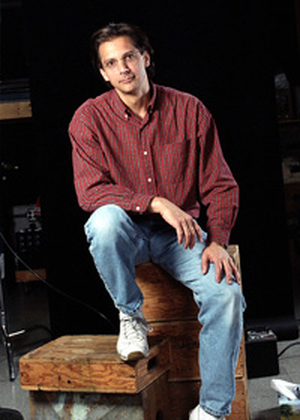 Richard Termine holds a Master of Fine Arts degree in Puppetry from The University of Connecticut. He joined the NY Muppet Workshop in 1980 and was part of the Sesame Street team under the supervision of Caroly Wilcox.
He received an Emmy Award for his work on Sesame Street in 1986. Since the mid 1980's he has been on the board of the Jim Henson Foundation. Later in his Muppet career, Termine became very proficient in photography. Along with shooting for Henson, Termine was hired by CTW to do much of their on set photography, B-rolls, and press kits. He continues in that capacity today, and also photographed for Sesame Street Magazine. He is also one of the few arts photographers for The New York Times specializing in performing arts.
Credits
External links
Ad blocker interference detected!
Wikia is a free-to-use site that makes money from advertising. We have a modified experience for viewers using ad blockers

Wikia is not accessible if you've made further modifications. Remove the custom ad blocker rule(s) and the page will load as expected.