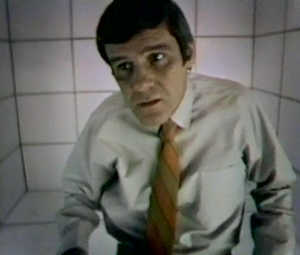 Richard Schaal (May 5, 1928 – November 4, 2014) was an actor and improvisational comedian who starred in The Cube, as "The Man in the Cube".
Schaal was a key member of the Second City comedy troupe in Chicago in the 1960s. His film roles include appearances in Slaughterhouse Five, Once Bitten, and The Russians Are Coming, The Russians Are Coming (with Alan Arkin, Carl Reiner, and Jonathan Winters). Television includes guest roles on I Dream of Jeannie, The Rockford Files, Barney Miller, and The Mary Tyler Moore Show. He was formerly married to Valerie Harper.
External links
Ad blocker interference detected!
Wikia is a free-to-use site that makes money from advertising. We have a modified experience for viewers using ad blockers

Wikia is not accessible if you've made further modifications. Remove the custom ad blocker rule(s) and the page will load as expected.