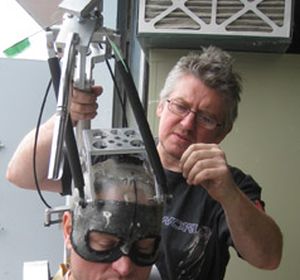 Richard Darwin was an animatronic designer and technician with Jim Henson's Creature Shop for over a decade.
Darwin began his film effects career on Hellraiser III: Hell on Earth and Waxwork II: Lost in Time. Other credits outside the Creature Shop include 102 Dalmatians (for Neal Scanlan's studio), Dog Soldiers, AVP: Alien vs. Predator, Underworld: Awakening (working on the lycans), Harry Potter and the Half-Blood Prince, and Into the Grizzly Maze. For Rise of the Planet of the Apes, he puppeteered Baby Caesar.
Creature Shop credits
External links
Ad blocker interference detected!
Wikia is a free-to-use site that makes money from advertising. We have a modified experience for viewers using ad blockers

Wikia is not accessible if you've made further modifications. Remove the custom ad blocker rule(s) and the page will load as expected.