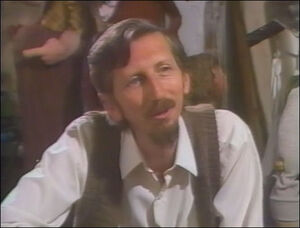 Richard Bradshaw is an Australian puppeteer. He and his shadow puppets were featured as guests on The Muppet Show episode 122.
Bradshaw was also featured in an episode of Jim Henson Presents.
"A witty and wonderful puppeteer, best known for his inventive and hilarious shadow puppetry. Richard Bradshaw's work is inventive and modern." taken from the World of Puppetry VHS release.