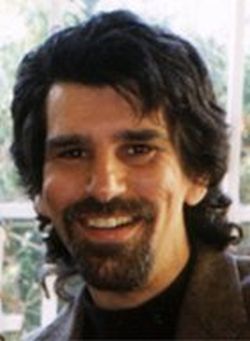 Rich Mendoza is a composer who wrote songs for the second season of The Wubbulous World of Dr. Seuss.
Mendoza began in advertising and currently works in graphic design in addition to his music career. He wrote songs for The Book of Pooh, Out of the Box, JoJo's Circus, PB&J Otter, and Schoolhouse Rock ("Where the Money Goes"), as well as composing the theme for the PBS series Matinee at the Bijou. He also composed background music for Tales from the Darkside.
Songs
External links
Ad blocker interference detected!
Wikia is a free-to-use site that makes money from advertising. We have a modified experience for viewers using ad blockers

Wikia is not accessible if you've made further modifications. Remove the custom ad blocker rule(s) and the page will load as expected.