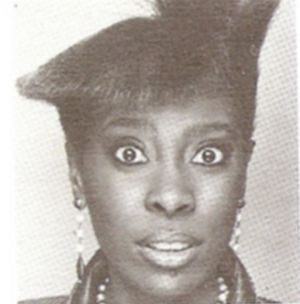 Rhonda Hansome is a stand up comic and actress who originated the role of Vazh in the "Land of Gorch" segments of Saturday Night Live. Hansome, who had no known puppeteering experience, performed the part only in the first sketch from October 11, 1975. She was subsequently replaced by Muppet veteran Fran Brill.
Hansome went on to appear in small roles in films such as Pretty Woman, and performed stand-up at various comedy clubs in the 80s.
External links
Ad blocker interference detected!
Wikia is a free-to-use site that makes money from advertising. We have a modified experience for viewers using ad blockers

Wikia is not accessible if you've made further modifications. Remove the custom ad blocker rule(s) and the page will load as expected.