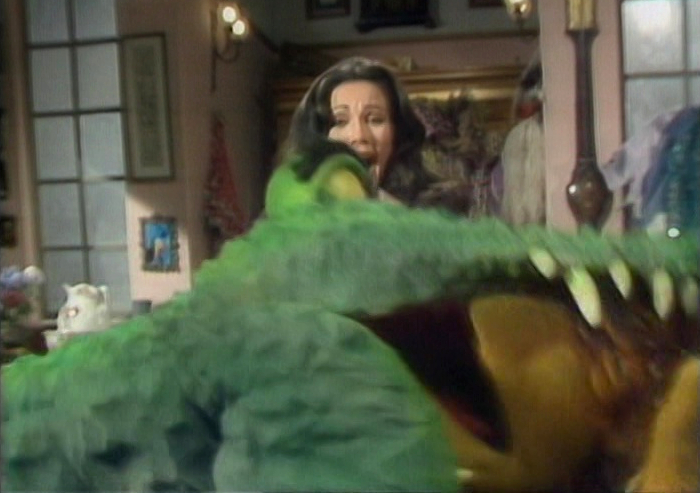 Rezal-evad-gib is the name of an ancient Egyptian crocodile god introduced in a Muppet News Flash sketch from episode 419 of The Muppet Show. Once invoked via the very pronouncement of his name out loud, the crocodile god would wreak a terrible vengeance upon the culprit. The Newsman would mock this passage and learn of its significance the hard way. Twice.
"Rezal-evad-gib" was also mentioned as one of the incantations in episode 513.
The name is a tribute to Muppet Show executive producer David Lazer, as the phrase, reversed, is "Big Dave Lazer."
Ad blocker interference detected!
Wikia is a free-to-use site that makes money from advertising. We have a modified experience for viewers using ad blockers

Wikia is not accessible if you've made further modifications. Remove the custom ad blocker rule(s) and the page will load as expected.