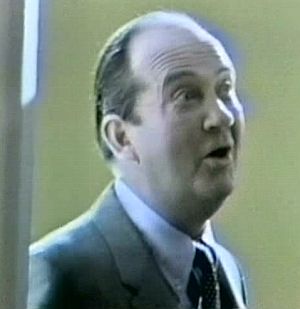 Rex Sevenoaks was a Canadian actor who played Mr. Thomas, the manager, in The Cube. He had previously starred as Captain Boomer on the juvenile sitcom Barney Boomer and its spin-off Upside Down Town, appeared in experimental CBC dramas, and guest starred on The Forest Rangers. Film credits include The Trap and Kill and Kill Again.
Ad blocker interference detected!
Wikia is a free-to-use site that makes money from advertising. We have a modified experience for viewers using ad blockers

Wikia is not accessible if you've made further modifications. Remove the custom ad blocker rule(s) and the page will load as expected.