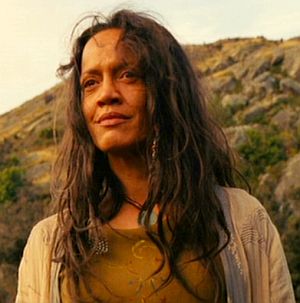 Rena Owen (b. 1962) is a New Zealand Māori film actress who played Crazy Norma in the 2005 Creature Shop movie Mee-Shee: The Water Giant.
Owen's film roles include Beth Heke in Once Were Warriors (1994) and two appearances in the Star Wars prequels, as the voice of Taun Wee in Attack of the Clones (2002) and as Nee Alavar in Revenge of the Sith (2005). Other film credits include Steven Spielberg's Artificial Intelligence: AI, Soul Assassin, and Nemesis Game. Television work includes guest appearances on Gideon's Crossing and Angel.
External links
Ad blocker interference detected!
Wikia is a free-to-use site that makes money from advertising. We have a modified experience for viewers using ad blockers

Wikia is not accessible if you've made further modifications. Remove the custom ad blocker rule(s) and the page will load as expected.