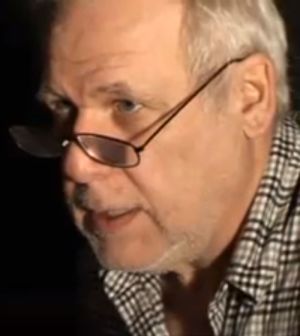 Reinhard Brock (1951-2013) was a German voice actor known for his deep, gruff voice. He dubbed Bobo in the German dub of Muppets Tonight and Die Muppets: Briefe an den Weihnachtsmann (A Muppets Christmas: Letters to Santa). He also dubbed Bubba in Muppets aus dem All (Muppets from Space).
Brock was a popular voice in animation, dubbing Sully in Monsters Inc. and Monsters University, Mr. Burns on The Simpsons, Sarge in the Toy Story movies, Mater in Cars and Cars 2, Mayor Adam West on Family Guy, many robots on Transformers, and celebrity impersonations (including Gandalf and Steven Spielberg) on South Park. In live-action projects, he dubbed Danny Glover in Operation Dumbo Drop and others, Bob Gunton in Buffalo Soldiers, Morgan Freeman in Bruce Almighty and Evan Almighty, Laurence Fishburne in Othello, James Coburn in Intrepid, James Cromwell in Pink Cadillac, John Bach in The Lord of the Rings movies, Jesse Corti on Judging Amy, and Simon Callow as Charles Dickens on Doctor Who.
External links
Ad blocker interference detected!
Wikia is a free-to-use site that makes money from advertising. We have a modified experience for viewers using ad blockers

Wikia is not accessible if you've made further modifications. Remove the custom ad blocker rule(s) and the page will load as expected.