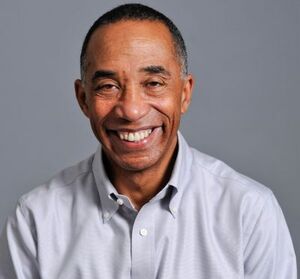 Regge Life, sometimes credited as Reggie Life, is a director, mainly in television, who directed Sesame Street episodes and inserts for seasons 29, 30, and 31. He directed several Elmo's World segmnts
Early in his career, Life worked as an American Film Institute intern on John Landis' Trading Places. He went on to direct episodes of The Cosby Show, A Different World, and Sister, Sister. In recent years, he has primarily directed documentaries, notably a series of documentaries about Japan (and the relationship with Americans living there). He also directed Native Son (2003) for the Discovery Channel and Live Your Dream: The Taylor Anderson Story (2013). On stage, he directed off-Broadway plays, including Do Lord Remember Me (1982 and again in 1984, both times starring Frances Foster).
Selected director credits
External links
Ad blocker interference detected!
Wikia is a free-to-use site that makes money from advertising. We have a modified experience for viewers using ad blockers

Wikia is not accessible if you've made further modifications. Remove the custom ad blocker rule(s) and the page will load as expected.