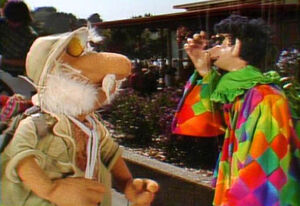 References by the Muppets and other Jim Henson creations to actually being puppets, as well as times when those characters made references that suggest that they are not puppets.
In the November 22, 1975 episode, Scred starts flirting with guest star Lily Tomlin. Tomlin finds it difficult to have her name linked romantically with a puppet. Scred gives the audience a rather confused look, but tells Tomlin that it's no problem.
When Raquel Welch hosted the April 24, 1976 episode, she pointed out that, as puppets, the Gorch characters did not exist below the waist.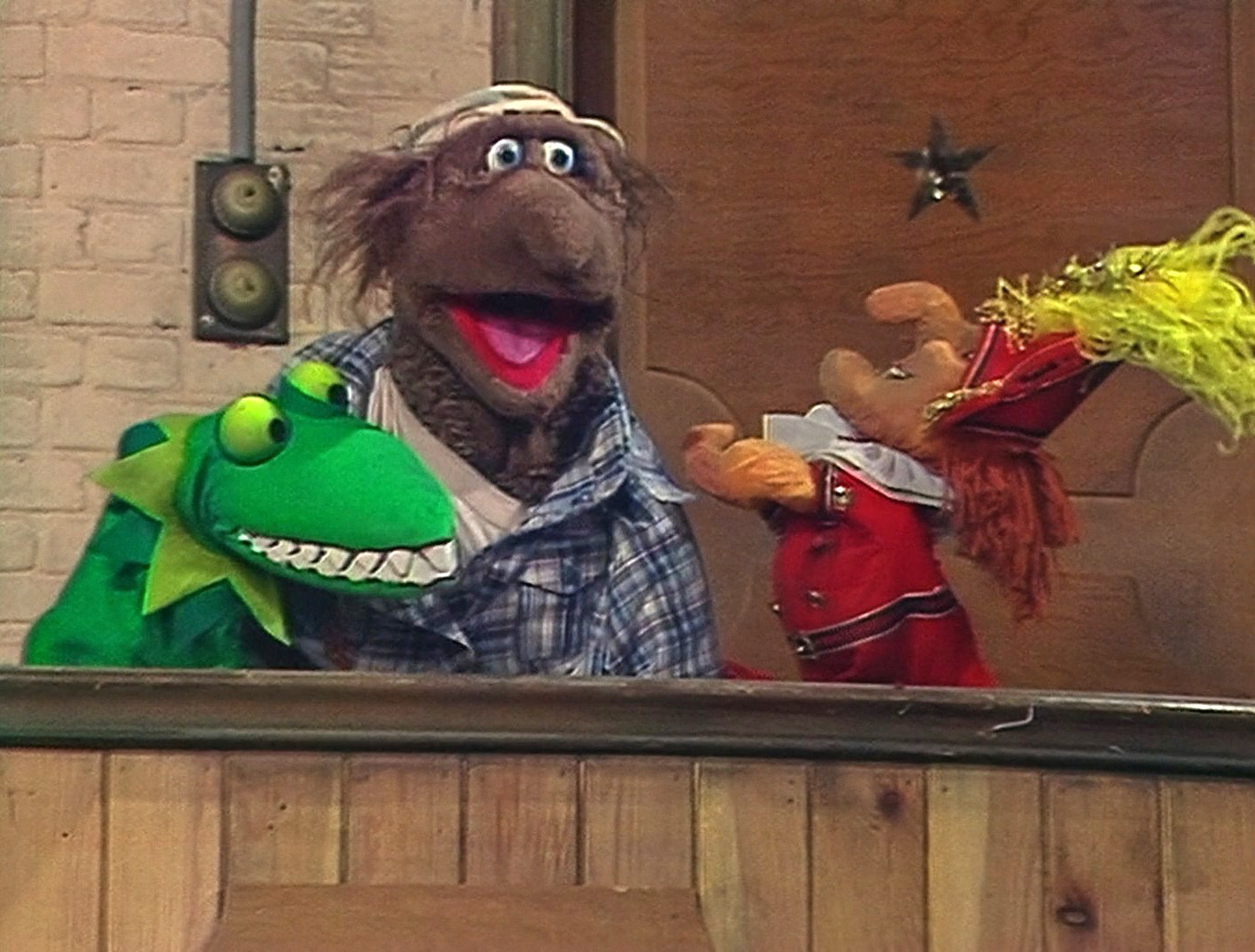 "Space Cowboys": When the cows were dressed up as aliens, one of them comments on how their careers are ruined and another one replies, "Next, we will be doing puppet shows."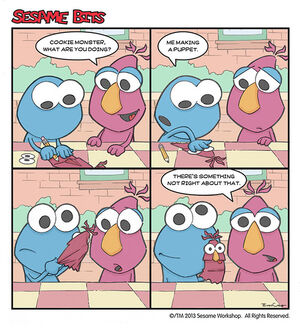 Specials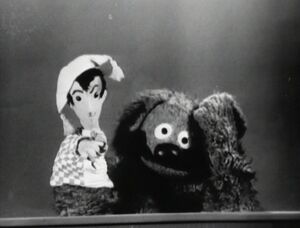 Movies
Books
In Tales of a Sixth-Grade Muppet, Danvers' dad says that he's tired of working for his boss "like some kind of puppet" at the breakfast table the morning Danvers finds himself a Muppet. Danvers snaps, "I heard that!" Throughout the series, characters also notice Danvers' flip-top mouth, foam skin, and flaily arms.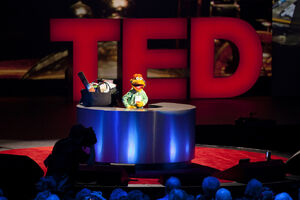 Shorts
Social Media
In a post on Fozzie's Facebook page, Fozzie says that he and Beaker feel strangely connected when playing with puppets.
See also
Sources
Ad blocker interference detected!
Wikia is a free-to-use site that makes money from advertising. We have a modified experience for viewers using ad blockers

Wikia is not accessible if you've made further modifications. Remove the custom ad blocker rule(s) and the page will load as expected.