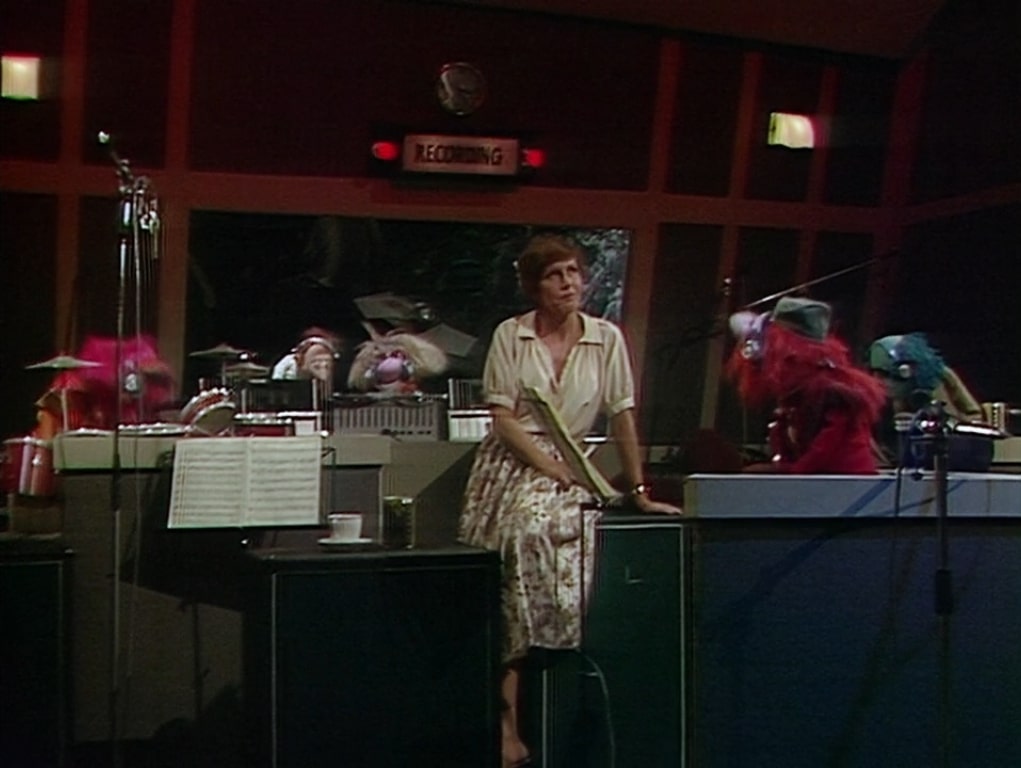 The Recording Studio is seen in The Muppet Show episode 313. As Kermit announces, Helen Reddy "swings up a storm in the Muppets' private recording studio." There, Reddy records "Blue" with The Electric Mayhem.
Two sound engineers, one of whom is identified as Roger, work from a control room. They observe that Animal's levels are a bit too loud. They attempt to communicate to him that he needs to tone it down, but Animal is oblivious. The unnamed technician loses his hearing, and he is treated later in Veterinarian's Hospital.
In Rock Music with the Muppets, Dr. Teeth and Beaker appear in the studio's control room, showcasing some favorite moments from The Muppet Show.
A somewhat similar television production-control room (PCR) is seen in The Muppets during the Muppet Telethon.
Ad blocker interference detected!
Wikia is a free-to-use site that makes money from advertising. We have a modified experience for viewers using ad blockers

Wikia is not accessible if you've made further modifications. Remove the custom ad blocker rule(s) and the page will load as expected.