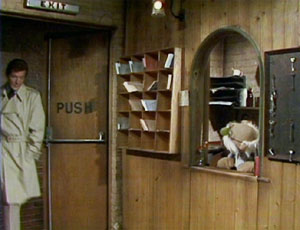 The reception area of the backstage of The Muppet Theatre is where Pops greets each guest star during the fifth season of The Muppet Show. By way of the stage door, it leads out into the back alley of the theater, and is located right off of the back stage right area.
Ad blocker interference detected!
Wikia is a free-to-use site that makes money from advertising. We have a modified experience for viewers using ad blockers

Wikia is not accessible if you've made further modifications. Remove the custom ad blocker rule(s) and the page will load as expected.