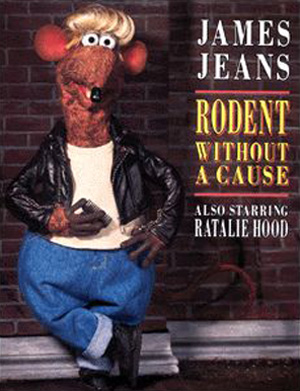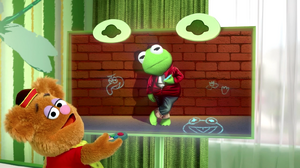 Rebel Without a Cause is a film which opened in 1955, one month after the death of its star, James Dean. The movie covers the life of teenager Jim Stark who has moved to Los Angeles, and his interactions with his newfound friend and his love interest, both of whom he met in jail. The film immediately entered the pop culture lexicon, and was deemed, "culturally, historically, (and) aesthetically significant" by the United States Library of Congress.
References
The Sesame Street song "Rebel L" ends with the rebellious letter L singing, "I'm just a rebel L without a cause!"
The movie was parodied in the Muppet Parodies 1998 Calendar as Rodent Without a Cause, with Rizzo the Rat in the title role. The poster spoof reads "James Jeans - Rodent Without a Cause - Also Starring Ratalie Hood" (referencing Natalie Wood).
Connections
External links