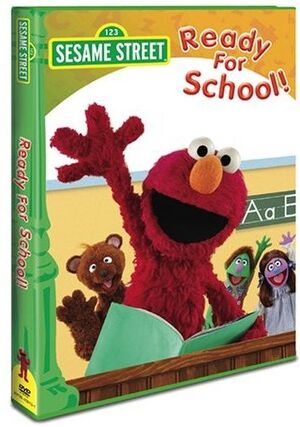 Ready for School! is a 2007 Sesame Street home video compilation consisting of the "street segments" from episodes 4112, 4093 and 4116 with a new version of "Off to School" sung by Elmo. Episode 4110 is also included as a special feature.
The DVD appeared as a special feature on the DVD, Making Friends.
International releases
See also
Ad blocker interference detected!
Wikia is a free-to-use site that makes money from advertising. We have a modified experience for viewers using ad blockers

Wikia is not accessible if you've made further modifications. Remove the custom ad blocker rule(s) and the page will load as expected.