Readers of the Open Range
Talk

21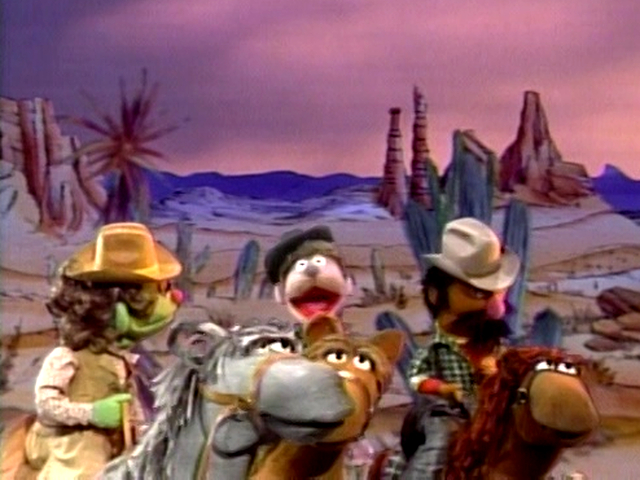 The "Readers of the Open Range" refers both to a trio of cowpokes who specialize in reading signs and the song in which they introduce themselves. The group consists of Vern (Jerry Nelson), Sophie (Kevin Clash), and a nameless cowboy (Richard Hunt).
The Readers returned to Sesame Street years later for a second sketch; only Nelson reprised his role, with Martin P. Robinson replacing Richard Hunt. After singing their theme song, the group wanders into a town whose inhabitants are entirely illiterate, and thus have no idea where they live. Vern sagely asks whether there's a "big ole' sign" in town, and thus is able to determine that the Readers of the Open Range are in Bisbee, Arizona.
The song the group sang was also performed by Elmo and Noel Cowherd as an audio track only.
Releases
Audio (song; Elmo and Noel Cowherd's version)
Online
See also