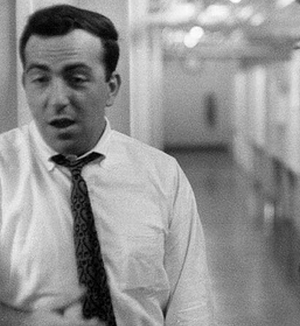 Ray Favata (b. 1924) is a New York-based animator who produced and directed the Billy Joe Jive series for Sesame Street. He also directed inserts about the dangers of crossing the street alone (EKA: Episode 2228) and toothpaste (EKA: Episode 1446).
Favata began his animation career at the commercial studio Tempo Productions. He was later recruited by Gene Deitch to Terrytoons, as part of an attempt to revitalize the studio with more stylized, modern designs. Favata directed the industrial film Depth Study (with character designs by Cliff Roberts) and storyboarded other projects. More recently, he worked on the series Doug.
Ad blocker interference detected!
Wikia is a free-to-use site that makes money from advertising. We have a modified experience for viewers using ad blockers

Wikia is not accessible if you've made further modifications. Remove the custom ad blocker rule(s) and the page will load as expected.