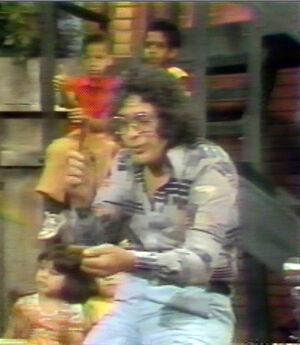 Ray Barretto (1929–2006), a.k.a. King of the Hard Hands, was a Puerto Rican jazz and salsa musician who was widely credited as the godfather of Latin jazz. He was also the first Latino to record a Latin song that became a hit on the American Billboard charts.
Barretto appeared on Sesame Street in the mid-70s to explain Latin rhythm. (EKA: Episode 0966)
Ad blocker interference detected!
Wikia is a free-to-use site that makes money from advertising. We have a modified experience for viewers using ad blockers

Wikia is not accessible if you've made further modifications. Remove the custom ad blocker rule(s) and the page will load as expected.