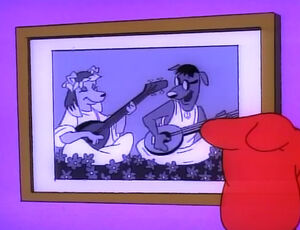 Ravi Shankar (1920-2012) was a world famous sitarist and composer. He recorded over 70 albums in his lifetime and scored or contributed music for over a dozen films. He worked with the likes of Yehudi Menuhin, André Previn, Jean-Pierre Rampal, Philip Glass, and George Harrison. His contributions to film include the 1966 TV version of Alice in Wonderland (with John Gielgud and Peter Sellers), and Richard Attenborough's 1982 biopic, Gandhi (with Ben Kingsley and Candice Bergen). He also played at countless concerts and music festivals, including Woodstock in 1969. His daughter is Norah Jones.
References
Ad blocker interference detected!
Wikia is a free-to-use site that makes money from advertising. We have a modified experience for viewers using ad blockers

Wikia is not accessible if you've made further modifications. Remove the custom ad blocker rule(s) and the page will load as expected.