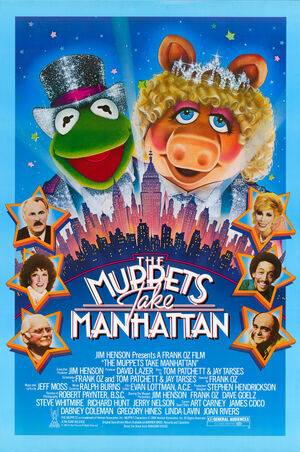 Ralph Burns (1922 - 2001) composed the score for The Muppets Take Manhattan.
A composer, songwriter, bandleader, conductor, arranger and pianist, Ralph Burns was involved with many successful productions prior to his involvement with the Muppets. He arranged the scores for Broadway musicals like Little Me and Funny Girl, and won Tonys for his orchestrations of Fosse and Thoroughly Modern Millie. He collaborated with musical greats like Woody Herman and Johnny Mercer and penned tunes like "Early Autumn" and "Bijou." Burns was also one of a few individuals to have won an Oscar, Emmy, and Tony.
Burns passed on in November of 2001, due to complications from a stroke.
External links
Ad blocker interference detected!
Wikia is a free-to-use site that makes money from advertising. We have a modified experience for viewers using ad blockers

Wikia is not accessible if you've made further modifications. Remove the custom ad blocker rule(s) and the page will load as expected.