"Raise Your Hand" was performed in the early 1980s by Little Chrissy. In it, Little Chrissy, dressed in suit and tie, addresses a class of Little Anything Muppets on the importance of raising your hand in class, and gets his class to dance along with him.
Notes
One of the Muppet children in the classroom is voiced by Jeff Moss.
Toward the end of the song, one of Little Chrissy's arm-rods flies into the air.
Releases
Video
Online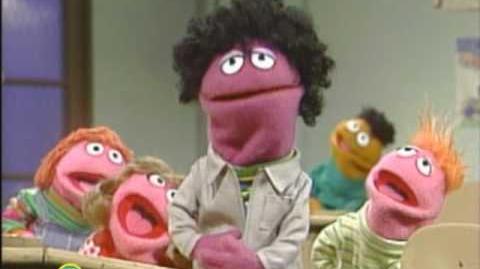 See also