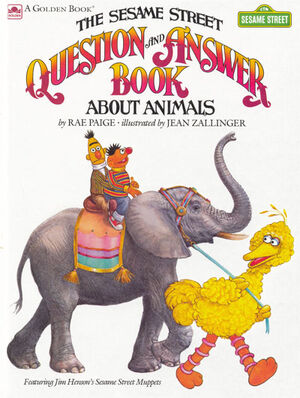 Rae Paige is the author of the 1983 Sesame Street book The Sesame Street Question and Answer Book About Animals and the 1985 followup, Big Bird's Book About the Earth and Sky.
The two books were combined and released in 1990 as The Whole Wide World: A Question and Answer Book.
Ad blocker interference detected!
Wikia is a free-to-use site that makes money from advertising. We have a modified experience for viewers using ad blockers

Wikia is not accessible if you've made further modifications. Remove the custom ad blocker rule(s) and the page will load as expected.