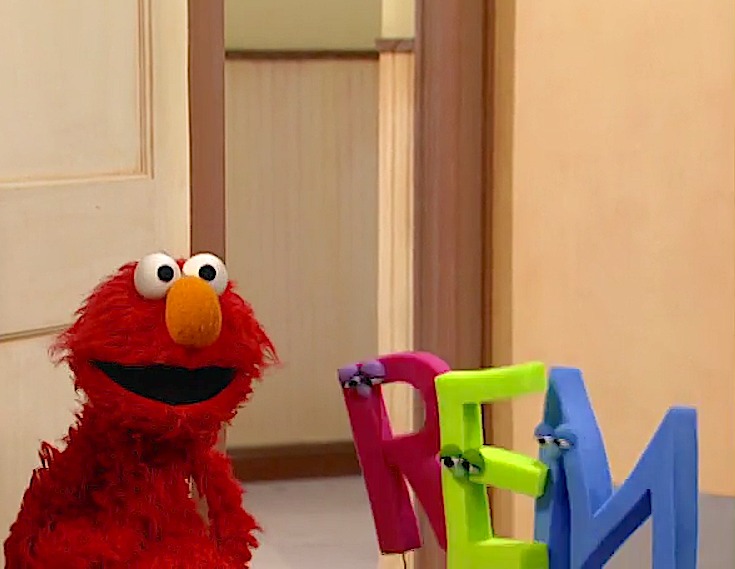 REM is a group of celebrities recognized by Jon Stewart as one of the many stars who have shown up at Radio City Music Hall in New York City for Elmopalooza in celebration of Sesame Street's 30th anniversary celebration. It consists of a letter R, a letter E, and a letter M.
REM is a spoof of rock band R.E.M.
Ad blocker interference detected!
Wikia is a free-to-use site that makes money from advertising. We have a modified experience for viewers using ad blockers

Wikia is not accessible if you've made further modifications. Remove the custom ad blocker rule(s) and the page will load as expected.