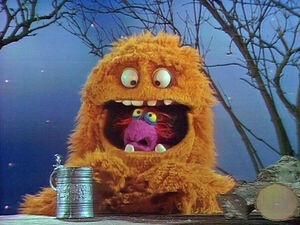 "Que Sera, Sera (Whatever Will Be, Will Be)" is a 1956 song written by Jay Livingston and Ray Evans, and originally written for Doris Day.
Shakey Sanchez sings a verse of it in episode 119 of The Muppet Show at the end of the opening number, "I've Got You Under My Skin." When the sketch was included on Gonzo Presents Muppet Weird Stuff, he appears in Gonzo's trailer court when the clip ends, singing a little more of the song.
Ad blocker interference detected!
Wikia is a free-to-use site that makes money from advertising. We have a modified experience for viewers using ad blockers

Wikia is not accessible if you've made further modifications. Remove the custom ad blocker rule(s) and the page will load as expected.