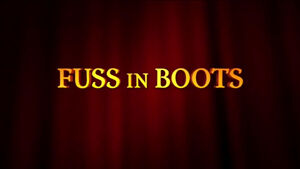 Puss in Boots is a French fairy tale about a poor man's cat, who uses tricks to gain his master power, weath and marriage. It has been adaptaed on multiple occassions, and the character has been featured in many other stories, including the Shrek franchise and Faerie Tale Theatre.
References
Connections
Ad blocker interference detected!
Wikia is a free-to-use site that makes money from advertising. We have a modified experience for viewers using ad blockers

Wikia is not accessible if you've made further modifications. Remove the custom ad blocker rule(s) and the page will load as expected.