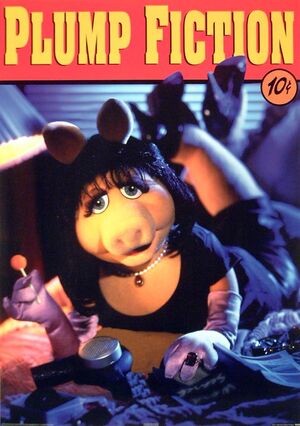 Pulp Fiction is an Academy Award-winning film directed by Quentin Tarantino in 1994. The film is composed of stories set up in a series of vignettes, which ultimately all inter-relate.
The Muppet Parodies 1998 Calendar featured Miss Piggy as Uma Thurman's character from the film's promotional poster. The parody itself also went on to be featured as a poster, produced commercially. Two versions of the poster are in circulation, one with Piggy holding a lollipop, another with a pencil.
Connections
Ad blocker interference detected!
Wikia is a free-to-use site that makes money from advertising. We have a modified experience for viewers using ad blockers

Wikia is not accessible if you've made further modifications. Remove the custom ad blocker rule(s) and the page will load as expected.