"Proud" is a song featured in When Parents Are Deployed, Talk, Listen, Connect: Deployments, Changes and When Families Grieve.
The song is performed by Elmo and his father Louie, all about how proud they are of each other and the things they do.
In Talk, Listen, Connect: Changes, Ricardo sings this to Rosita after she accepts her dad, who got hurt and has to be in a wheelchair.
See also
"Proud" (song by Little Jerry and the Monotones)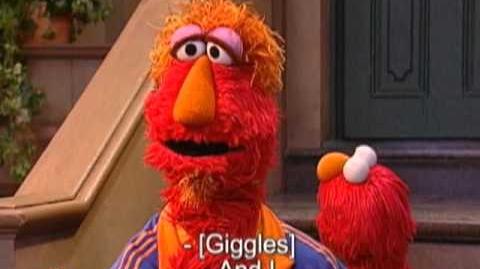 Ad blocker interference detected!
Wikia is a free-to-use site that makes money from advertising. We have a modified experience for viewers using ad blockers

Wikia is not accessible if you've made further modifications. Remove the custom ad blocker rule(s) and the page will load as expected.