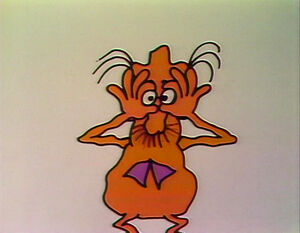 Professor Drummond Bugle is a character who appears in Cliff Roberts' Sesame Street comic strip.
After his debut in the strip, the lecturer was also featured in some of the animated inserts by Roberts on Sesame Street, such as demonstrating body parts which come in pairs of 2 (EKA: Episode 0406).
Ad blocker interference detected!
Wikia is a free-to-use site that makes money from advertising. We have a modified experience for viewers using ad blockers

Wikia is not accessible if you've made further modifications. Remove the custom ad blocker rule(s) and the page will load as expected.