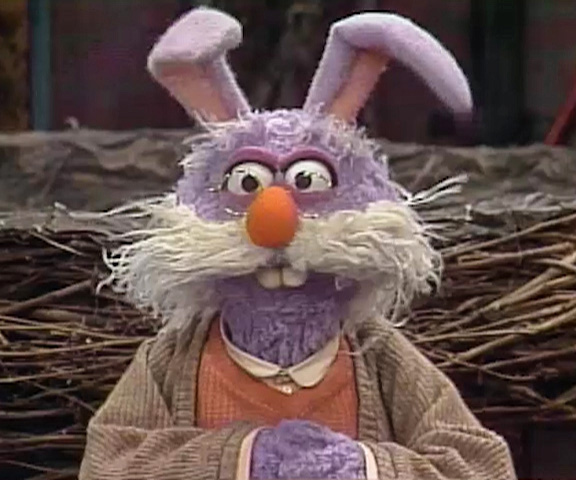 Professor D. Rabbit appears in a segment with The Amazing Mumford in the Courtyard (EKA: Episode 2407). He agrees to be the rabbit that Mumford finally pulls out of a hat on one condition: he wants to pull Mumford out of the hat afterward.
Professor D. Rabbit appears again in episode 2679 to teach Big Bird how to be a good listener.
The puppet once again appear as an unnamed Rabbit performed by Martin P. Robinson in episode 4159, anxious to have his electric teapot fixed at The Fix-It Shop before his tea party. The puppet later made various background appearances on Plaza Sésamo during season 11.