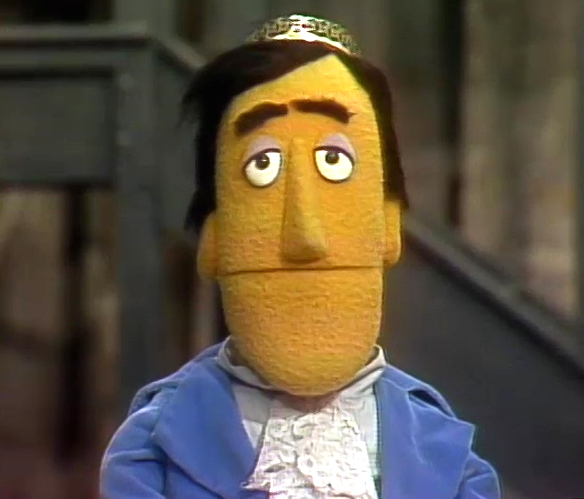 Template:Am Prince Charming appeared in several Sesame Street News Flash sketches. Whether the story involved Cinderella or Rapunzel, Prince Charming would be there. His horse was named Lance.
Prince Charming looked quite similar to Guy Smiley, another Orange Gold Anything Muppet, except with different clothes, a different voice and a slightly different facial expression.
Other versions
In a 1996 episode of Sesame Street, Prince Charming tries to figure out who else he wants to be with the help of Ruthie and Elmo. He is a Large Lavender Live Hand Anything Muppet and is performed by Martin P. Robinson in this episode.
Book appearances
See also