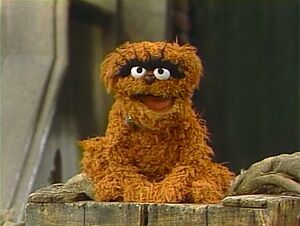 Preposterous is Oscar's puppy who appeared on Sesame Street in the early 90s. He is a groucher spaniel -- a Grouch dog breed.
Preposterous just lies around and doesn't do anything; he doesn't like to bark or play. Sometimes he would even attack Oscar.
The dog also appeared in The Adventures of Elmo in Grouchland, seen wandering around the streets of Grouchland USA.
Appearances
See also