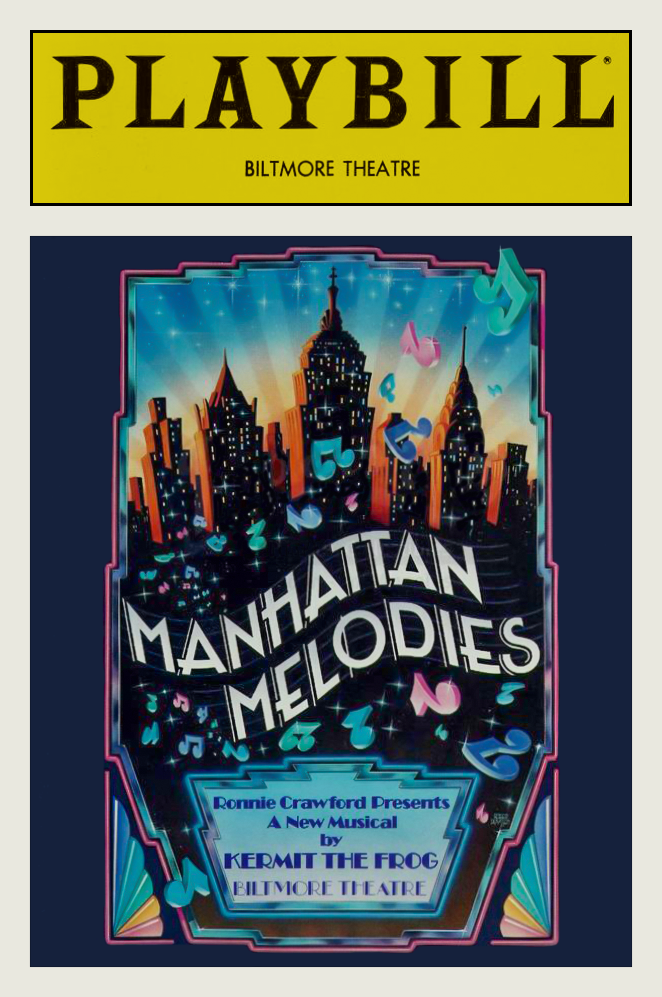 Playbill is a monthly magazine most famous for its printings for individual shows, which often serves as a souvenir for theatregoers after a performance has ended. While monthly subscriptions are available, most Playbills are obtained at specific shows across the country. Each playbill contains a cast list, biographies of the cast and crew, song and their performers lists, and oftentimes a synopsis of the setting and plot.
The first Playbill was printed in 1884, and it is now used for most Broadway shows, Off-Broadway shows, National Tours, Regional Theatres, and more. Often times Playbills are printed with a special seal to commemorate an opening night of a show.
References
Kermit says his mother's office at the Bayou Bijou was littered with Playbills and flypaper.
Programs borrowing the Playbill's standard yellow Headline were created for the Muppet Telethon in The Muppets. They were later placed on display with other props and costumes at the ArcLight Cinema Sherman Oaks Theatre.
External links