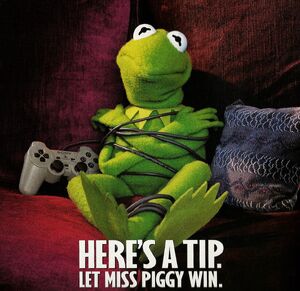 The PlayStation (officially abbreviated PS) is a series of video game consoles created and developed by Sony Computer Entertainment. With consoles in the fifth, sixth, seventh and eighth generation, the brand was first introduced in 1994. The brand consists of a total of three home consoles, a media center, an online service, a line of controllers, two handhelds and a phone, as well as multiple magazines.
Titles
PlayStation
PlayStation 2
PlayStation 3
PlayStation Vita
External links
Ad blocker interference detected!
Wikia is a free-to-use site that makes money from advertising. We have a modified experience for viewers using ad blockers

Wikia is not accessible if you've made further modifications. Remove the custom ad blocker rule(s) and the page will load as expected.