Pirates
Talk

10
25,900pages on
this wiki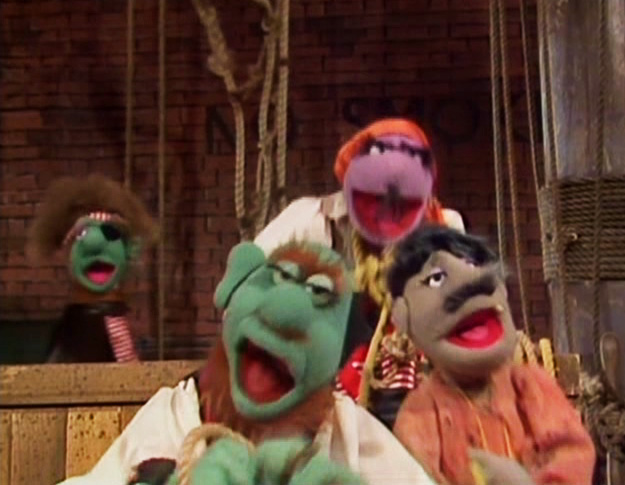 A pirate is any person who commits robbery at sea. While piracy is a serious and problematic crime in any time period, modern depictions have glorified the practice, particularly that of the 18th century. They are often depicted as fun and playful, gaining great wealth and fame.
In Episode 310: Treasure Attic, the baby versions of the Muppets stumble upon The Pirettes while looking for Nanny's treasure. The Pirettes sing the song "Pirates".
In Episode 102: Aquatic Life, a sketch had Ted Danson and his date on a pirate-themed cruise with him having to fight through pirates to get to the salad bar. Gonzo, Leon, and Link Hogthrob make appearances as pirates.
Pirates of the Hispaniola
Pirates at the Admiral Benbow Inn
Other Pirates
See also