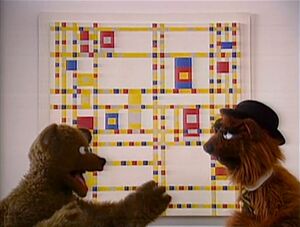 Piet Mondrian (1872-1944) was a Dutch painter. Born Pieter Cornelis Mondriaan, the artist changed the spelling of his surname to Mondrian after he relocated to Paris in 1911. Returning to the Netherlands a few years later, Mondrian became a founding member of the De Stijl art movement and evolved a technique became known as Neo-Plasticism: a white ground upon which is painted a grid of black lines and the three primary colors.
References
Ad blocker interference detected!
Wikia is a free-to-use site that makes money from advertising. We have a modified experience for viewers using ad blockers

Wikia is not accessible if you've made further modifications. Remove the custom ad blocker rule(s) and the page will load as expected.