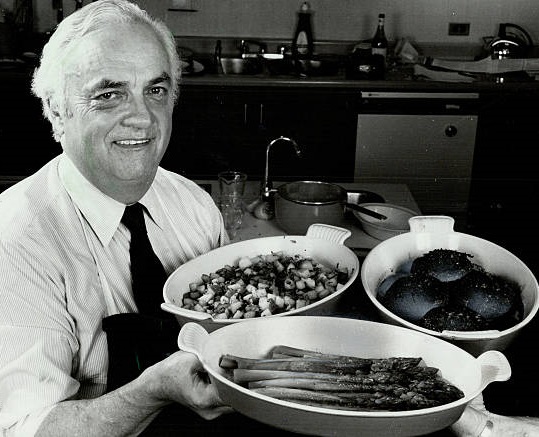 Pierre Franey (b. 1921) is a famous chef and author.
Franey contributed a "Cuisses de Grenouilles Poulette" recipe for Miss Piggy's 1996 cookbook, In the Kitchen with Miss Piggy. "Cuisses de Grenouilles Poulette" means "frogs' legs in cream sauce", and Miss Piggy threatens to break Franey's legs.
Ad blocker interference detected!
Wikia is a free-to-use site that makes money from advertising. We have a modified experience for viewers using ad blockers

Wikia is not accessible if you've made further modifications. Remove the custom ad blocker rule(s) and the page will load as expected.