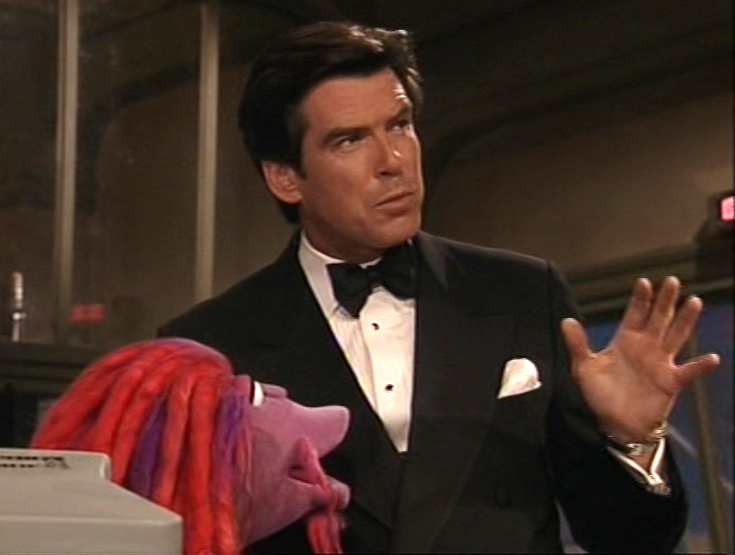 Pierce Brosnan (b. 1953) is an Irish-born actor who starred as the title character on the TV detective series Remington Steele from 1982 until 1987. His success as the debonair, mysterious "Remington" (an assumed name) led to an offer to play James Bond in 1986. Though contractual obligations prevented Brosnan from taking the role at the time, he finally played Agent 007 on screen in GoldenEye (1995, with Sean Bean and Robbie Coltrane), and reprised the role in three more features (ending with Die Another Day in 2002) and a video game. He also featured as narrator in the hit children's show Thomas & Friends Direct-to-DVD special The Great Discovery.
Brosnan was the featured guest star in Muppets Tonight episode 204, playing off of his Bond image.
External links
Ad blocker interference detected!
Wikia is a free-to-use site that makes money from advertising. We have a modified experience for viewers using ad blockers

Wikia is not accessible if you've made further modifications. Remove the custom ad blocker rule(s) and the page will load as expected.