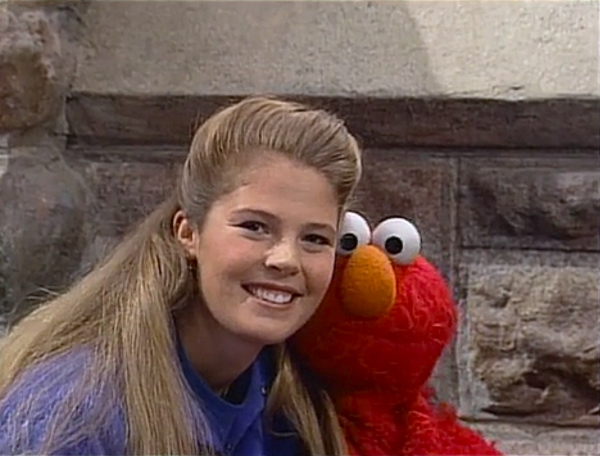 Picabo Street (b. 1971) is an Olympic athlete who won a silver medal in downhill skiing at the 1994 Winter Olympics.
She appeared on Sesame Street in season 26 to tell Elmo about the sport of skiing as they watched footage of her performance in Lillehammer, Norway. After Elmo's lesson, the two played peek-a-boo in the park. (EKA: Episode 3301)
In another sketch, Telly Monster meets Picabo Street in a "Monster on the Spot" segment, though he thinks he's looking for a location and not an Olympic athlete. (EKA: Episode 3312)
Ad blocker interference detected!
Wikia is a free-to-use site that makes money from advertising. We have a modified experience for viewers using ad blockers

Wikia is not accessible if you've made further modifications. Remove the custom ad blocker rule(s) and the page will load as expected.