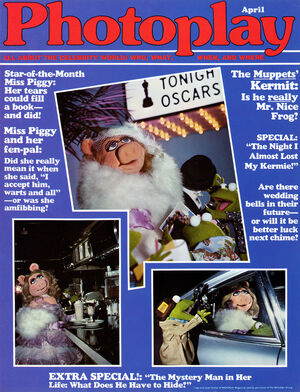 Photoplay was one of the earliest film fan magazines. Founded in 1911, the magazine ceased publication in 1989. Originally a promotional tool for the films of the early twentieth century, the format soon changed and set a precedent for the celebrity magazines which followed. Often credited with inventing celebrity media, the magazine was extremely influential over the Hollywood movie industry in the 1920s and 30s. Contributors to the magazine included Hedda Hopper, Walter Winchell, and Louella Parsons.
The magazine was referenced in The Miss Piggy Cover Girl Fantasy Calendar with the August entry "The Night I Almost Lost My Kermie!".
Ad blocker interference detected!
Wikia is a free-to-use site that makes money from advertising. We have a modified experience for viewers using ad blockers

Wikia is not accessible if you've made further modifications. Remove the custom ad blocker rule(s) and the page will load as expected.