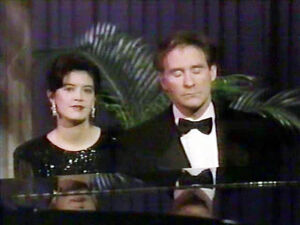 Phoebe Cates (b. 1963, birth name Phoebe Belle Katz) is an American film actress best known for her roles in several teen films, most notably Fast Times at Ridgemont High and Gremlins. At the height of her popularity, Harper's Bazaar named her as one of America's 10 Most Beautiful Women of 1984.
She appeared with husband Kevin Kline and Count von Count in a sketch about measuring on Sesame Street, "How Deep is Your Bathtub"; the segment was included in Sesame Street All-Star 25th Birthday: Stars and Street Forever!
External links
Ad blocker interference detected!
Wikia is a free-to-use site that makes money from advertising. We have a modified experience for viewers using ad blockers

Wikia is not accessible if you've made further modifications. Remove the custom ad blocker rule(s) and the page will load as expected.