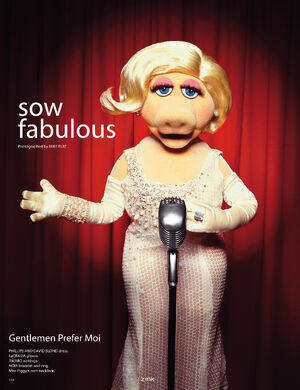 Phillipe and David Blond are a fashion designing pair whose clients include Katy Perry, Miley Cyrus, Sarah Jessica Parker in Sex and the City, Paris Hilton and Miss Piggy.
They designed a boa and dress for Miss Piggy for a fashion shoot inspired by the look of Marilyn Monroe. Miss Piggy's accessories included gloves by LaCrasia, earrings by Amaro and a ring and bracelet by Noir.
External links
Ad blocker interference detected!
Wikia is a free-to-use site that makes money from advertising. We have a modified experience for viewers using ad blockers

Wikia is not accessible if you've made further modifications. Remove the custom ad blocker rule(s) and the page will load as expected.