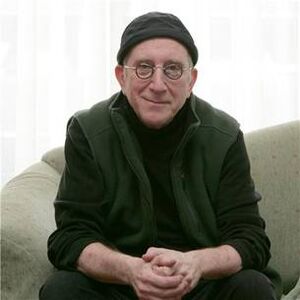 Phillip Namanworth (b. 1945) is a composer and keyboardist who holds a degree in music from CUNY. His compositions include a rock ballet entitled Caviar; scores and cues for films including Heart of Dixie, Long Gone, The Carol Warmus Story, Looking for an Echo, and Hairspray; and songs for Saturday Night Live and Nickelodeon's Rugrats. He played keyboards on the original Broadway productions of Superstar and The Rocky Horror Show, and on tour with musicians such as Roberta Flack and Dave von Ronk.
His Sesame Street composing credits include "Upside Down, Inside Out," "Beautiful Baby," the "Garbageman's Blues Song," "Brothers Song," "Do You Like Me?" and all the songs on the album Fair Is Fair.
Song credits
External links
Ad blocker interference detected!
Wikia is a free-to-use site that makes money from advertising. We have a modified experience for viewers using ad blockers

Wikia is not accessible if you've made further modifications. Remove the custom ad blocker rule(s) and the page will load as expected.