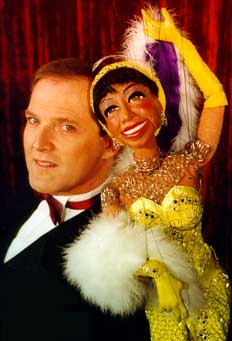 Phillip Huber is a puppeteer and puppet designer who puppeteered in John Denver and the Muppets: A Christmas Together.
More recently, Huber gained attention for his work on Being John Malkovich, designing and performing the marionettes used by John Cusack's character.
External links
Ad blocker interference detected!
Wikia is a free-to-use site that makes money from advertising. We have a modified experience for viewers using ad blockers

Wikia is not accessible if you've made further modifications. Remove the custom ad blocker rule(s) and the page will load as expected.