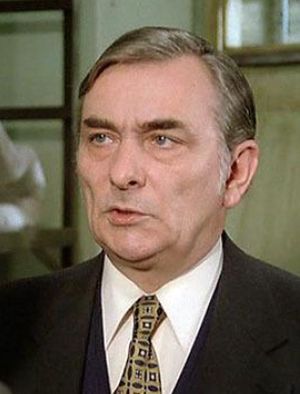 Philipe Dumat (1925-2006) was a French voice actor who dubbed Ernie on 1, Rue Sésame, the first French co-production of Sesame Street. Decades later, he dubbed Scorpius on the French localization of Farscape.
Dumat appeared in supporting in several French films during the 1950s and 60s, most notably the 1964 Academy Award nominee Les Parapluies de Cherbourg. He soon transitioned to a more prolific second career as a voice actor, dubbing Alec Guiness in the Star Wars films, Albert Finney as Hercule Poirot in Murder on the Orient Express, Robert Hardy in the Harry Potter films, David Doyle on Charlie's Angels, and Buddy Hackett on the series Action. Animation roles included Uncle Scrooge on Duck Tales, Prince John in Disney's Robin Hood, Gargamel on The Smurfs, and various villains on Scooby-Doo.
Ad blocker interference detected!
Wikia is a free-to-use site that makes money from advertising. We have a modified experience for viewers using ad blockers

Wikia is not accessible if you've made further modifications. Remove the custom ad blocker rule(s) and the page will load as expected.