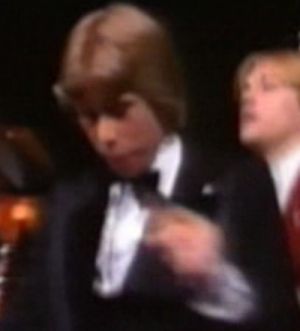 Philip McKeon (b. 1964) is a former child actor who was a regular on the Linda Lavin sitcom Alice (1976-1985) as her son Tommy. He made an appearance in the special The Muppets Go Hollywood, dancing in a conga line behind his sister Nancy McKeon (who was mostly obscured).
While Alice was running, McKeon made guest appearances on The Love Boat, Fantasy Island, and CHiPS (the latter as himself). Later acting work included Red Surf (with George Clooney) and a handful of horror movies before shifting to assistant directing or producing.
External links
Ad blocker interference detected!
Wikia is a free-to-use site that makes money from advertising. We have a modified experience for viewers using ad blockers

Wikia is not accessible if you've made further modifications. Remove the custom ad blocker rule(s) and the page will load as expected.