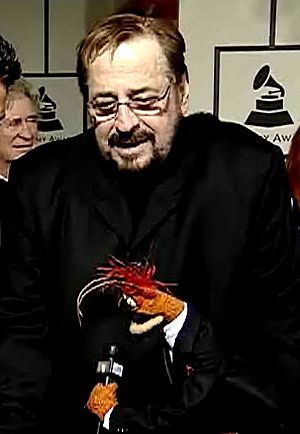 Phil Ramone (1934-2013) was a successful music producer and composer who won Grammy Awards for his work with Paul Simon and Billy Joel.
Along with Nick Glennie-Smith and Rob Mounsey, Ramone provided music and song lyrics for the 1987 pilot Puppetman. Ramone also served as a music consultant on The Jim Henson Hour and music producer for The Muppets at Walt Disney World.
In 2008, Pepe the King Prawn interviewed Ramone on the red carpet of the Grammy Awards for Disney Xtreme Digital.
External links
Ad blocker interference detected!
Wikia is a free-to-use site that makes money from advertising. We have a modified experience for viewers using ad blockers

Wikia is not accessible if you've made further modifications. Remove the custom ad blocker rule(s) and the page will load as expected.