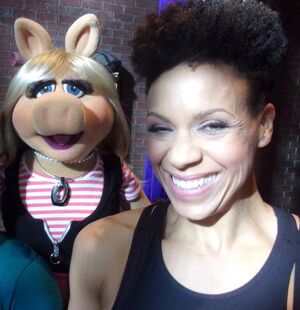 Petra Sprecher is a Swiss performance artist and Hollywood stunt double. Training in the circus arts since she was a child, Sprecher attended L'Écôle Nationale de Cirque of Montréal and performed in the Cirque du Soleil show Quidam.
Sprecher is credited as "Aerial Instructor" in The Muppets episode "Got Silk?", but aside from appearing in the background, her scene was cut.
Her other credits include doubling for Vivica Fox in Independence Day: Resurgence, Flight (with Denzel Washington), Hancock (with Will Smith), Taxi (with Queen Latifah), Alias, Scrubs, Steven Spielberg's Minority Report, and Pirates of the Caribbean: The Curse of the Black Pearl.
External links
Ad blocker interference detected!
Wikia is a free-to-use site that makes money from advertising. We have a modified experience for viewers using ad blockers

Wikia is not accessible if you've made further modifications. Remove the custom ad blocker rule(s) and the page will load as expected.