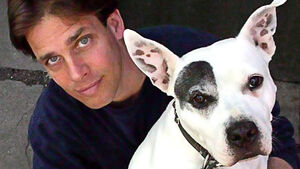 Peter de Sève is an illustrator and character designer. His illustration work includes covers for The New Yorker, as well as drawings for Time, Newsweek, Smithsonian and Entertainment Weekly. As a character designer, De Sève has worked on Disney's Hunchback of Notre Dame, Mulan and Tarzan, Pixar's A Bug's Life, and Blue Sky Studio's Ice Age.
De Sève was the character designer for the Sesame Street segment "Abby's Flying Fairy School", creating the principal characters of Blögg, Gonnigan, Niblet, Mrs. Sparklenose and Peck. He also designed characters for the animated feature film Rock Dog to which the Jim Henson Company provided character and development artwork.
See also
Ad blocker interference detected!
Wikia is a free-to-use site that makes money from advertising. We have a modified experience for viewers using ad blockers

Wikia is not accessible if you've made further modifications. Remove the custom ad blocker rule(s) and the page will load as expected.